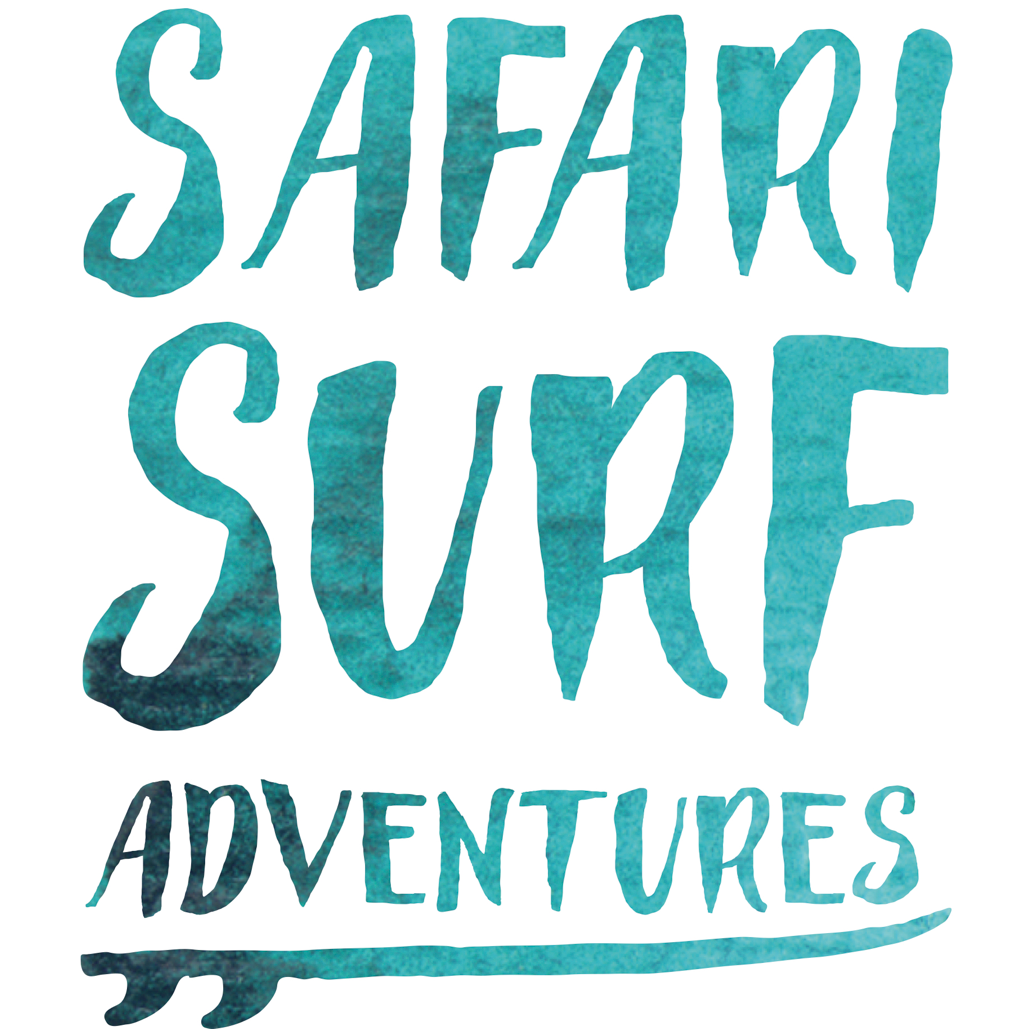 Safari Surf School founder and Prez Tim Marsh can be summed up in one word: Irrepressible. Look it up and you'll find words that say "That's Tim!": passionate, unquenchable, everlasting, ebullient, exuberant, buoyant, [more]high-spirited, impossible to hold back…
I remember hearing motivational speaker Joel Weldon touting his mantra "SUCCESS COMES IN CANS, NOT IN CANNOTS" – this is Tim!
With the success and growth of Safari Surf School in Nosara, Costa Rica, you'd think he'd have his hands full. He does! But inside that brain of his, the hamster wheel spins madly – he is hatching something!
A longtime dream of Tim's has been to create a program that bridges the 'novice' surfer to the next level. The result has manifest in a new travel abroad guided surf coaching company call Safari Surf Adventures. Geared for the intermediate skill level surfers, Safari Surf Adventures organizes all-inclusive "coaching tutorial" group trips to exotic locales with amazing challenging waves.
With the first of two promo trips now under his belt, I asked Tim about this new adventure program and where it's all headed.



1) Explain the genesis of SSA I've always knew there was the "next level" or "natural progression" with Safari Surf School…meaning the surf school program could only take a person so far in their surf skill set as well as one's taste for adventure travel.
I started a business plan back in 2011 and had just about finished the plan in 2012 for the future project called Safari Surf Adventures. The program was to be dedicated to intermediate level surfers and above. Persons looking to take their surf skill set to the next level while surfing remote and exotic point type waves with top notch surf coaches in the water with you and state of the art video analysis software for recording and analyzing one's surf technique. All this while enjoying the local cultures of the destinations we go to and traveling with a sustainable philosophy to ensure our footprint is not too large and the local communities we visit can benefit in some fashion from our presence. The plan was set and ready for a public launch in 2012. I created a page on my website letting people know there was an investment opportunity and then BANG. The rug was pulled out from under me. My partners in the hotel Casa Tucan decided they wanted to sell the hotel and Safari Surf School was about to be homeless. My focus immediately turned to finding a new location for SSS in Nosara and the SSA program was put on the back burner. Three and a half years later Olas Verdes was completed and Safari Surf School had its new home. I had achieved what I had set out to do which was to create an awesome home base for my program there in Nosara.  Late in 2016 I received an email from a person interested in an investment opportunity. I had no idea what it was about but soon came to find out a person had seen my original old web page about my investment opportunity for SSA. Literally 2 weeks later another person contacted me about the very same page / investment announcement that I had placed on the back burner some years prior. The signs were flashing and the stars seemed aligned to make my SSA program come to fruition. Through hard work and strategic relationships SSA was born and we have completed our first two pilot trips.
2) Where will future camps be held?
We have base locations in Indonesia (Timor area), Peru, Portugal, New Zealand, Morocco, and of course Nicaragua and Costa Rica. We are also looking at adding locations in Australia, Puerto Rico, and possibly in Maui. 
3) What factors go into selecting a destination?
We are looking for somewhat remote locations with shoulder seasons that are not crowded and have world class point type of surf breaks. Riding a point wave will increase one's surf skill set exponentially! The locations need to have quality accommodations, and we are interested in training and employing local peoples where we can. Obviously we're looking for quality people to work with in each location.
4) Who are the coaches? Describe the coaching process.
We're in the process of working with many coaches but currently we have world ranked # 2 surf pro Serena Brooke working with us in the Australia, Indo, and New Zealand area. WE have Kimber Kinley along with my local SSS staff members who are ISA Level 2 Surf Coaches like Alonso, Helberth, Pio, Luis etc. working with us in the Americas (Peru, Costa Rica, and Nicaragua). We're always looking for high end surf coaches to join us!
5) Will the trips be videoed and photographed?
All trips surf sessions will be videoed along with photographs, but our main content will be video as this is what we will be using to analyze and breakdown surfing technique and performance. All video, photos, and analysis footage will be provided to guests.
6) Who is this new programed geared towards?
So far, we've had mostly SSS alumni which has been so cool! There is really no right or wrong board type for these trips. Most I will say have been guests shortening their boards and getting more comfy on mid-range length to short boards. We've had men and women with all types of age variance …really this program is for everyone who is a solid intermediate level surfer.
7) What other activities are offered along with surfing?
Ha …what don't we do! Of course there are all type of ocean and land-based activities to partake in. We also visit local schools, local cultural events, local communities. For example, on our latest Rote, Indonesia trip we all toured the island on mopeds, visiting remote communities, markets, hidden beaches, and restaurants – A Blast!
8) How did the first two trips go? AMAZING !!
These were "pilot" trips to get people there and provide us feedback while we also did a ton of video so we can create location story board videos for these locales as well. 
9) Where can we find out more on SSA?
Our website is now live: www.safarisurfadventures.com We also have pages on Facebook and Instagram.