The Costa Rica Surf Staff
Safari Surf only hires and trains local staff & surf instructors.
As a sustainably conscious business, we feel reinvest in our local community. Additionally, it gives us a lower staff turnover rate. The result is a staff that truly cares about our business and our guests.
Working together for so many years, we've created a tight-knit group that has become like a second family. Safari Surf boasts a warm, welcoming feeling that our guests pick up on right away. When you visit, it feels like you're amongst old friends who want nothing but the best for you. This is the "secret sauce" that sets our Costa Rica surf program and vacation experiences apart from others!
Costa Rica Surf Coaches & Guides
Roger aka "Pio"
With Safari since 1999
Surfing since 2010
ISA Level 2 Surf Coach & Lifeguard
"When I see guests surfing the real waves on the outside for the first time in their life…the smiles on their faces, it just changes everything for them. It's like a light comes on for them. I love that aspect about teaching surfing!"
Alonso aka "Chumino"
With Safari since 2008
Surfing since 2010
ISA Level 2 Surf Coach & Lifeguard
"I surf for glory! And of course, I love what I do. I love meeting new people from all over the world and showing them the techniques of surfing. I also love to share my culture too with these guests."
Erick aka "Salchi"
With Safari since 2008
Surfing since 2015
ISA Level 1 Surf Coach & Lifeguard
"I love surfing because it is therapy. Regardless of my mood, if I had a good or bad day, or if I only caught one wave; it will always make me feel better than before I jumped into the water. Sharing that kind of therapy with people is what it's all about!"
Daniela aka "Dani"
With Safari since 2017
ISA Level 2 Surf Coach & Lifeguard
Director of Safari Surf Women's Program
"Sharing my passion for the ocean and my home is so rewarding for me both spiritually and physically. Getting in the ocean and trying to tame her waves is a humbling experience. But at the same time such a rewarding experience for all who enter her grace and beauty. I love empowering women to conquer their fears and push forward with their best selves."
Milton aka "Pincho"
With Safari since 2020
Surfing since 2010
ISA Level 1 Surf Coach & Lifeguard
"I love surfing and teaching because every day I learn something new about myself, the ocean, or my guests. Sharing my love for surfing and my respect for the ocean with other people is the best job in the world."
Eduardo Jr. aka "Panita"
With Safari since 2020
ISA Level 2 Surf Coach
& Lifeguard
"I love surfing because it makes me forget about all of my problems and just enjoy the moment. It helps me disconnect from my concerns and I get to enjoy a gift from nature. When I surf, I feel free. I love sharing that feeling with guests. Helping them to understand not to take surfing… just like life too seriously. Just relax and breathe!"
Olivia aka "Oli"
With Safari since 2020
ISA Level 2 Surf Coach & Lifeguard

I love surfing because it makes me feel GOOD. Being out there in the water connecting with nature and each wave makes me forget about everything else. I love the idea that there is always something new to learn and improve upon with surfing. And surfing connects you with simple things like health, spirituality, connection, and freedom. I love seeing guests' eyes get as big as saucers when they catch that magical moment on a great wave."
Our Costa Rica Surf School
Crew
Jeffrey Baltodano
Surf School General Manager
& Unofficial Mayor of Nosara
"I love my job and I love meeting all the amazing people that come from all over the world to visit us at Safari. People share their stories and their cultures with me, and I learn new things every day. I get to see so many guests come back year after year, so I get to know their whole family and kids and watch them grow …it's so cool!"
Guillermo
Safari Surf Boat
Captain
"I love being on the ocean and helping guests catch anything from big fish to big waves!"
Marsi Marsh
Safari Surf School COO
& Travel Agent Extraordinaire
"I'll be honest, I'm not a big surfer girl in general but I do love the ocean and I do really love meeting and working with people from all over the world. Creating amazing surf vacation packages that our guests won't soon forget is very rewarding for me. There is nothing better than getting an email from a guest who just got back from Safari Surf and they just rave about the people, the place, the vibe, the overall incredible experience they had. This is what gets me up in the morning!"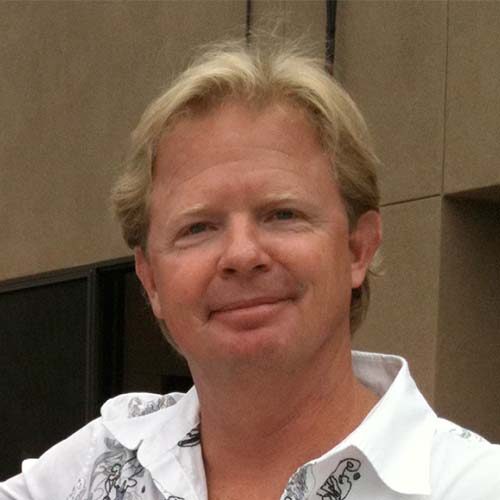 Tim Marsh
Safari Surf School CEO
& Lucky SOB
"Running a surf program in foreign countries was never really an idea I had from the beginning. An opportunity plus fate plus connections plus the right time in the right place brought all the elements together for me to create an amazing surf program that is rooted in a high end customer service philosophy. You can take surf lessons anywhere in the world, why come to Costa Rica to do surf lessons… to immerse yourself in the people, the vibe, and the local culture. We have created an incredible "experience" that our guests love and keep coming back for. I am a lucky S.O.B!"
What they're saying about Safari Surf?
*****
300+ Reviews on TripAdvisor
Our TripAdvisor's Certificates Of Excellence