Safari Surf only hires and trains local staff & surf instructors.
As a sustainably conscious business, we feel reinvest in our local community. Additionally, it gives us a lower staff turnover rate. The result is a staff that truly cares about our business and our guests.
Working together for so many years, we've created a tight-knit group that has become like a second family. Safari Surf boasts a warm, welcoming feeling that our guests pick up on right away. When you visit, it feels like you're amongst old friends who want nothing but the best for you. This is the "secret sauce" that sets our Costa Rica surf program and vacation experiences apart from others!
Our Costa Rica Surf Staff
Jeffrey Baltodano
Surf School General Manager
& Unofficial Mayor of Nosara
"I love my job and I love meeting all the amazing people that come from all over the world to visit us at Safari. People share their stories and their cultures with me and I learn new things everyday. I get to see so many guests come back year after year so I get to know their whole family and kids and watch them grow …it's so cool!"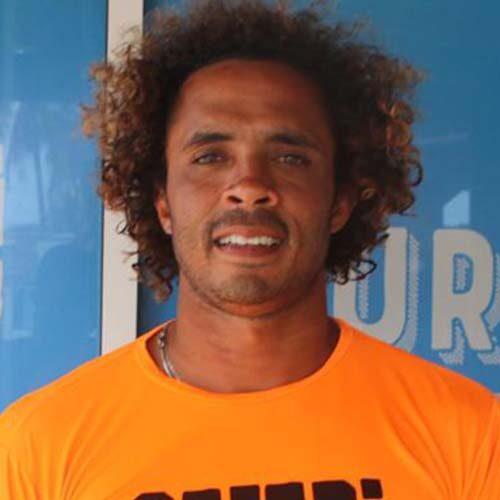 Cristobal 'Trico' Rangel
General Manager
"Surfing to me is a way of life, a culture, a vibe, a passion. I love meeting new people everyday at my job. I don't even really think it is a job because I enjoy myself so much. I love to making guests feel at home and happy both in and out of the water!"
Marsi Marsh
COO
& Travel Agent Extraordinaire
"I'll be honest, I'm not a big surfer girl in general but I do love the ocean and I do really love meeting and working with people from all over the world. Creating amazing surf vacation packages that our guests won't soon forget is very rewarding for me. There is nothing better than getting an email from a guest who just got back from Safari Surf and they just rave about the people, the place, the vibe, the overall incredible experience they had. This is what gets me up in the morning!"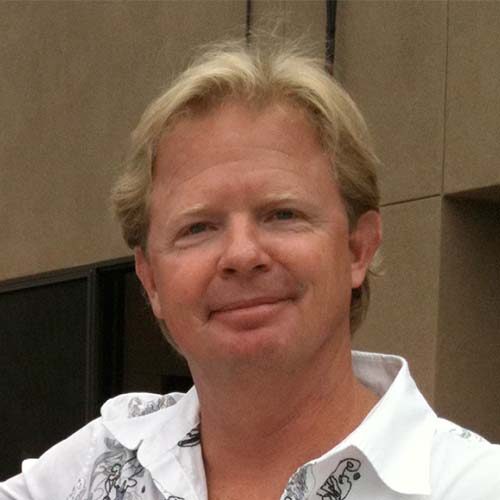 "Running a surf program in foreign countries was never really an idea I had from the beginning. An opportunity plus fate plus connections plus the right time in the right place brought all the elements together for me to create an amazing surf program that is rooted in a high end customer service philosophy. You can take surf lessons anywhere in the world, why come to Costa Rica to do surf lessons… to immerse yourself in the people, the vibe, and the local culture. We have created an incredible "experience" that our guests love and keep coming back for. I am a lucky S.O.B!"
Ericka Varela
Operations assistant manager
With Safari since 2009
"I can't think of a better job where I get to meet nice people, have cool bosses, and be around the beach and ocean everyday. It's pura vida!"
Nico Loayza
Safari Surf Photographer
& Social Media Guru
"When I was 23 years old I lost my father and best friend. Shortly after his passing, I found a collection of old photographs, memories and moments I was never able to see, until I found those photos. That moment forever changed how I view a photograph and it is my inspiration for committing myself to photography. I find video to be an extension of this, it is all storytelling. And I could not think of a better place to tell stories than here in Nosara with our amazing team."
Peter Lewis
Blog Writer Extraordinaire
SEO Guru
"Having lived in Nosara for over 15 years I've come to find that beauty lies in most everything we come in contact with. There are times we may struggle to see the beauty in certain things but looking at life through a myriad of different perspective lenses certainly helps to bring focus to one's journey. I love Costa Rica and in particular Nosara and all the cast of characters in and around town that make this place so magical!"
Owning and running a surf school in Costa Rica, Panama and Ecuador had never been a lifelong dream. It just kind of fell into my lap, so to speak. Growing up on the island of Oahu, Hawaii, I had long hoped to place roots in a peaceful, tropical environment, where I could share my love for surfing with my family and the community.
I have surfed around the world in places such as Australia, Bali, Baja, Maldives, Mentawai Islands, California, Fiji, Hawaii, Mexico, Tahiti, Panama, El Salvador, Ecuador and Jamaica, but it wasn't until I bought land in Costa Rica in 1995, that I was able to fulfill the pursuit of my dream… to live in an area with uncrowded surf and a peaceful lifestyle and create a business where I could share all those things I feel in love with to others.
Safari Surf was established with 3 basic principles. One, "Experiences" …creating the ideal vacation experience for our guests. Two, employing sustainable surf travel principles and philosophies in all that we do and offer as a business. And three, dedication to a high-end high end customer service philosophy. Excellent customer service is what sets Safari Surf apart from the rest!
People come to Safari Surf to immerse themselves in culture… not just the Costa Rican Latin culture but more importantly the "Surf Culture!" Nosara is an amazing blend of surf culture and native Costa Rica vibe. I can say with certainty that there isn't a better place in the world to experience this cool phenomenon! Our approach to teaching others to surf is simple: patience and a sense of humor mixed with a vast knowledge of the ocean environment. Our instructors truly enjoy what they are doing and it shows. They are all very accomplished surfers with years of experience and training. They enjoy meeting new friends and making lasting friendships with all who come through our "doors". Each instructor is extremely well trained and educated in the art of teaching surfing, safety, lifeguard skills, first aid / first response , and most importantly the lost art of customer service!
From Olas Verdes Resort to our surf program, Safari Surf employs 99% all local people who live and have families in Nosara. We strive for a sustainable existence in the community that we live in by educating, employing, and giving back to the local people in our community. Come with an open mind and an open heart, and I will guarantee you will not only learn to surf and understand the ocean but your entire outlook on life may change as well.

Tim Marsh
Owner
What they're saying about Safari Surf?
*****
300+ Reviews on TripAdvisor
Our TripAdvisor's Certificates Of Excellence