Create Your Own Ecuador Surf Experience!
.

Our Safari Surf Ecuador program is created custom for each guest. Tell us what you're looking for in your Ecuador surf trip, and we'll make it happen.
Ecuador is known as "The Heart of the Earth." After your visit, you'll understand why. From the diverse landscapes to the generous, smiling locals, you get that you're a part of something special when you're traveling through this small country. Ecuador is an extremely diverse country, with high alpine mountains, desolate, dry landscapes, and lush tropical jungles right next to each other. Ecuador has it all from the Amazon Rainforest to the towering Andes Mountains and some of the best unknown beaches and waves in the Americas.
Ayampe is a small, tropical town that feels like paradise. Slow-paced living is a way of life here, people take their time through the day, stopping to share words with friends or getting to know new faces that pass through the town. The town's local restaurants and small eateries which are run by local families, are mixed with newer shops and restaurants from expats that now call Ayampe home. It is a quaint town surrounded by an overwhelming amount of nature and culture Mix in a consistent, peaky beach break that goes on for miles and secret uncrowded point breaks and you have a true surfer's paradise.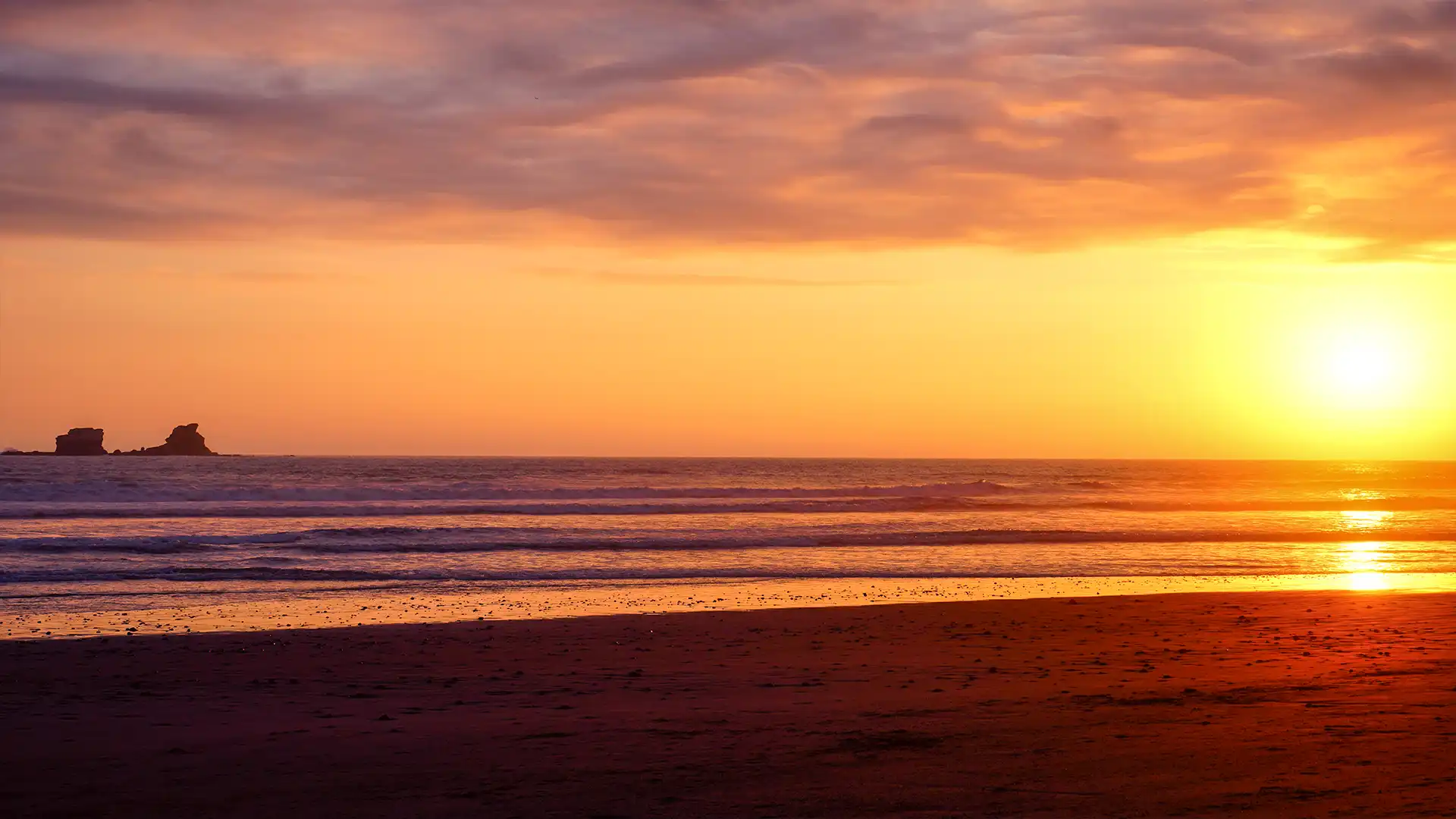 Because we create the ideal inclusive experience for you, we don't have standard pricing.
Lodging is typically the largest influence on your trip's price. We provide several lodging options with price ranges to help give you a ballpark idea of the cost of a 7-night / 8-day "turnkey" all-inclusive stay. A turnkey package would include transportation, lodging, bike(s), some meals, daily surf lessons, activities, video analysis & surf photos.
Below are examples of approximate pricing!
03 Accomodations - Hotels
We offer a variety of lodging options for the ultimate Ecuador surf trip for any budget. Choose from hostels, boutique hotels, high-end luxury hotels, and rental homes.
All our Safari Surf accommodations in Ayampe are either on the beach or mere steps from it. Some of our Ayampe lodging options have A/C, but due to the temperate overall climate in Ayampe, it's not necessary. Typical daytime temps during the low season (our winter) hover around the mid to upper 70s and at night, they dip down into the high 60s to low 70s. During our summer season, the temperatures can get to the 90s during the day but cool off to the low 80s at night.
There are all kinds of cool shops and restaurants all within walking distance from any of our lodging options.
Ayampe charming surf and wellness town that attracts all types of people from all over the world!
A quaint hotel so close to the ocean you can feel the breeze off the water.
Located a short 3-minute walk to the sands of Ayampe Beach, Suites La Tortuga has a restaurant, bar, garden, and WIFI throughout the property. La Tortuga has private parking available and bike rentals for guests who want to explore the surrounding area.
At La Tortuga, each room boasts a private bathroom complete with toiletries and a desk for those who need to get some work done in between surf sessions.
Continental and à la carte breakfast options are available every morning at the restaurant, where you can relax and play pool while you wait for your food.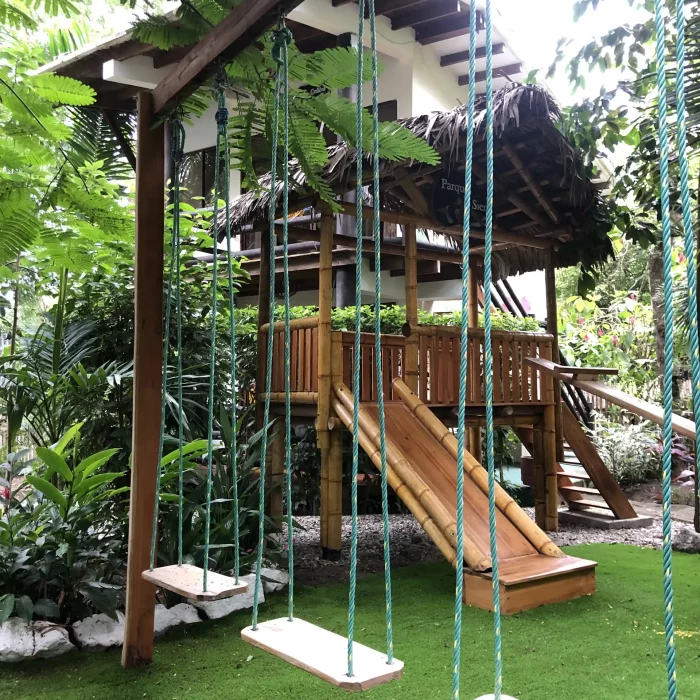 Spondylus Lodge offers a relaxed open design, perfect for chilling between surfs.
Commonly referred to as "heaven on earth", Ayampe's seemingly endless stretch of soft sand, green jungle fauna, and unique boutique boho designs serve as the perfect setting for surfers, beachgoers, yogis, adventurers, digital nomads, and general lovers-of-life to assemble in pure tranquility and bliss.
Spondylus offers something for everyone: apartments style rooms, private rooms as well as a shared dorm, option. They top it all off with an outdoor jacuzzi to wash off after the day's surf sessions.
Simple living at its best. Stay so close to the beach you can watch the sun wet over the ocean from your bedroom.
With spectacular views and amazing food, this Ayampe Hotel is the perfect hotel for small groups, solo travelers, or anyone wanting to experience everything Ayampe has to offer. Your private bungalow sits high up in the trees, making it feel like you're in a tree house. With a full bar and restaurant, a super friendly staff, and its proximity to the beach, it's hard to beat Finca Punta.
Everything you need for a solid surf vacation experience. These private bungalows are fully equipped and have everything you need for a great vacation.
Each bungalow is equipped with a full kitchen and a cooktop. With a Queen bed upstairs and a twin downstairs, it's perfect for couples or small families! A super budget-friendly option in Ayampe.
This quaint beachfront property offers three private bungalow options.
Cabañas La Tortuga offers two bungalows with A/C and a dorm-style room with a central fan. Rent one room or for a family or group of guests, you can rent the entire facility. Cabañas La Tortuga houses a maximum of (8) guests. With solid WIFI and the sand at your door, what more are you looking for?
In the spirit of customizing our guests' packages, we've catered to a selection of rental homes in the gorgeous Ayampe area.
Check out some of our favorite local rentals. Home rental rates range anywhere from approximately $200 USD to $600 USD + per night depending on the home and amenities.
Join us for a surf lesson...
or stay for a full-on surf holiday.
In other words, stay as long as you want.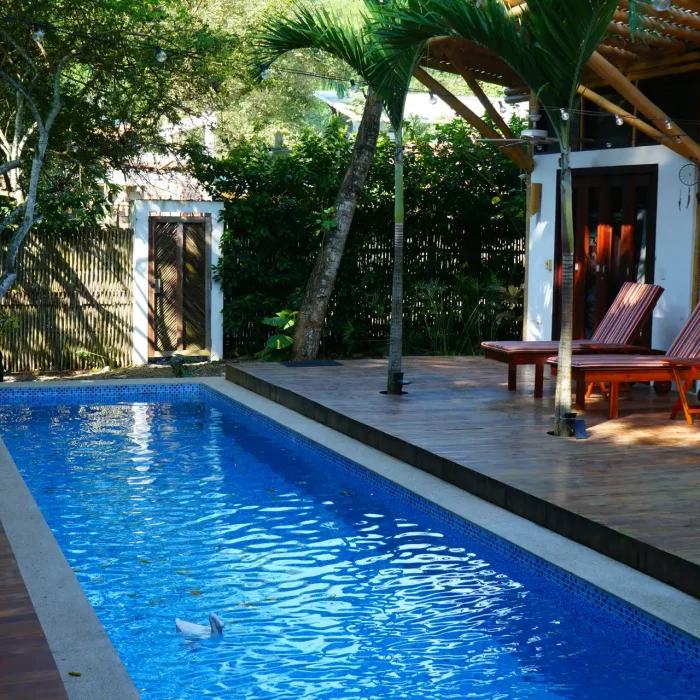 This beautiful house is located just one block from the main street of Ayampe and two blocks back from the beach.
This private home has 4 rooms that each surround the large, beautiful pool in the center. Each room has an AC unit with its own private bathroom. This Ayampe rental home has a 55" flat screen TV, Solid WIFI signal, on-site parking, washer, and dryer, as well as an indoor fireplace. All the creature comforts of home away from home!
$400/night. 11 guests max.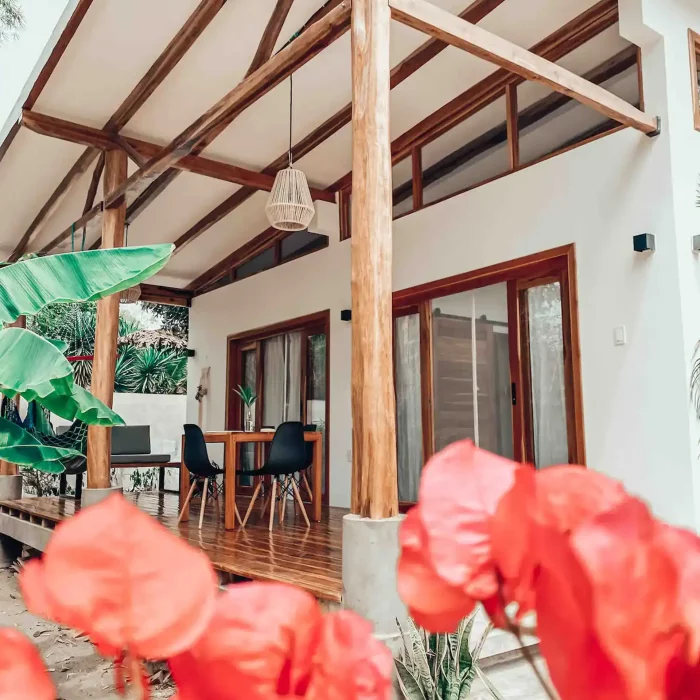 This luxury one-bedroom casita, located in the heart of quiet Ayampe, is nestled between the jungle and the Pacific Ocean. Only a 2-minute walk to the main surf break.
This Ayampe rental home has one bedroom with one double bed, A/C, full-sized shower and bathroom, and a gorgeous teak deck with an outdoor dining + living area. This property also has a chef's kitchen with filtered water, a big sink, and everything you need to cook a fabulous meal. Just out the back door, you'll find a private outdoor shower. All are conveniently located and close to all the local Ayampe restaurants and shops.
$100/night. 2 guests. June-July not available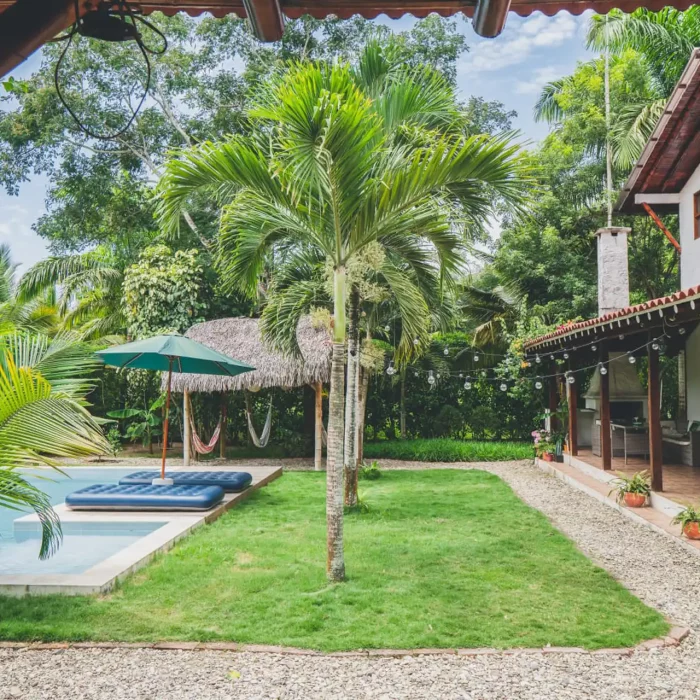 Endless Summer Surfhouse is the perfect home for a large family or two small families to share.
Located just a short 15-minute walk to the Ayampe Beach or a (2-minute drive) this fun-filled house is an amazing option for those looking to also explore the area.
With shops and restaurants sprinkled around it's easy to see and feel the quaint town's charm! This home features a private pool, a game and billiards room, strong WIFI, laundry facilities, and of course private on-site parking.
$450/night. 8 guests
This stunning 3 BR / 3.5 Bath property is located just a 15-minute walk down the beach from the center of Ayampe. Close enough to be in the mix but far enough for peace and quiet.
This home has three King beds so it's perfect for couples or small families.
This Ayampe rental home comes with an awesome private pool, solid WIFI, A/C, TV, washer and dryer, exercise room, BBQ grill, and outdoor furniture to lounge in and watch the sunset. This house has it all!
$350/night. (6) guests
Ecuador is known as "The Heart of the Earth." After your visit, you'll understand why.
Whether you're a new rider or looking for a hardcore adventure, we'll find the perfect trail for you.
Vacations are all about pampering and rewarding yourself, spend a day relaxing at the Mauli Spa.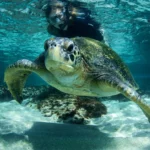 Experience the crystal blue green waters off the Salango or the Isla De La Plata island up close and personal.
The sprawling Machalilla National Park includes one of the most pristine beaches in Ecuador, Playa Los Frailes.
Additional Ecuador Adventures.
Yoga, Spa / Massage, Horseback tour, Kayak Tour, SUP Tour.
What they're saying about Safari Surf?
*****
300+ Reviews on TripAdvisor
Our TripAdvisor's Certificates Of Excellence