Safari Surf hires and trains local staff & surf instructors only.
As a sustainably conscious business, we feel reinvest in our local community. Additionally, it gives us a lower staff turnover rate. The result is a staff that truly cares about our business and our guests.
Working together for so many years, we've created a tight-knit group that has become like a second family. Safari Surf boasts a warm, welcoming feeling that our guests pick up on right away. When you visit, it feels like you're amongst old friends who want nothing but the best for you. This is the "secret sauce" that sets our Ecuador surf program and vacation experiences apart from others!
Ecuador Surf Coaches & Guides
Marina Genga
Certified Yoga
Instructor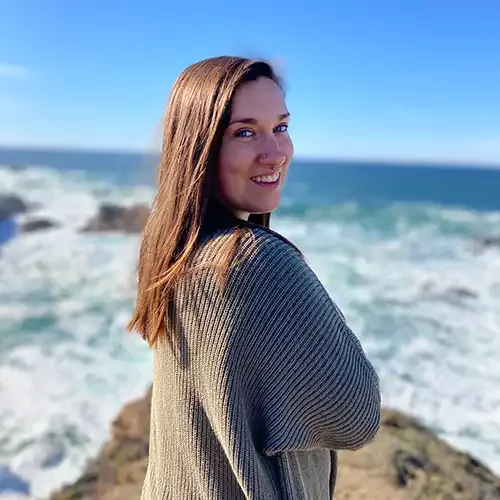 Nico Almeida
With Safari since 2008
ISA Level 2 Surf Coach & Lifeguard
"I've been surfing for the majority of my life…it's a passion and a lifestyle I've embraced from my younger days. I absolutely love sharing my love and passion for the sport of surfing with others and working with Safari Surf all these years has afforded me the ability to do what I absolutely love for a living. Not too many people get to do what they love for a living!"
Our Ecuador Surf School Crew
Nico & Marina Almeida
Our Crew
Meet Marina and Nico the Heart & Soul of Our Ecuador Surf School
Nico grew up living in Florida and Massachusetts, but soon after he graduated, he found his love for travel. He is also, like almost anyone who has ever gotten on a surfboard, in love with surfing. He learned to surf as a young teen and unlike most, he has found a way to take this love to a new level by moving around the world to experience the surf in each new place. He would teach surf lessons in most places as he traveled and this is what led him to Costa Rica, where he became a part of the Safari Surf team for over 5 years.
Marina grew up in Connecticut, but once she got a taste for travel she was hooked. With many passions and the desire to always keep learning she was unsure of what direction she wanted to go in life. In her travels, she did her yoga teacher training where she deepened her practice and became a passionate teacher. She loves being able to teach and share her practice with her students in all of her travels.
When Marina and Nico met their love for traveling was a huge commonality for them. They moved to Panama where Nico helped start the Safari Surf location, which is where Marina got the surfing bug. As they continued their travels and searched for the right place to call home, they found the coastal town of Ayampe in Ecuador. They fell in love with Ayampe and built their dream home. They are excited to share the beauty that Ecuador has to offer with Safari Surf guests.
What they're saying about Safari Surf?
*****
300+ Reviews on TripAdvisor
Our TripAdvisor's Certificates Of Excellence